Assisted Living is a blessing for seniors who need extra care in daily activities. The following places can help you live your live with dignity and grace to ensure your best quality of life in retirement.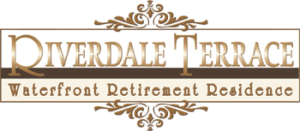 Riverdale Terrace Waterfront Retirement Residence
1200 Second St West, Cornwall, Ontario K6H 1J3
Riverdale Terrace is a quiet locally owned and operated residence located on the water in Riverdale. It offers All-Inclusive assisted living with on-site PSW's and Director of Care.
All-Inclusive Suites
Semi-Private Studios from $2350
Private Studios from $3985
All Inclusive Services:
Cable, Phone, WIFI
Emergency Pendent & 1.25Hr Care
Laundry & Housekeeping
All Amenities Included
Contact:
613-932-3707

Chartwell McConnell Retirement Residence
801 4th Street East, Cornwall, Ontario K6H 7M8
McConnel Manor is located right in the heart of the city, a block from our community hospital. They also offer independent living options.
Assisted Living Suites
Studios from $4400
1 Bedrooms from$4460
Included Services:
Cable, Phone, WIFI
Medication Admin , 24 HR Staffing
Laundry & Housekeeping
All Amenities Included
*Optional Meal a la carte packages
Contact:
Alain Vachon
Retirement Living Consultant
613-662-3029
avachon@chartwell.com
****Prices may vary. Please contact the residence directly for the most up to date information****